It is very difficult to manage dry and frizzy hair for women as dry hair breaks and splits easily as compared to healthy locks. Also, it is difficult to make a good hairstyle with dry tresses. More care and gentleness is required to handle dry or rough tresses. You just need to change the routine of the hair to convert your dry and rough tresses to shiny and smooth hair.
Dry hair results from a bad shampoo or conditioner, excess use of styling tools, lack of nourishment, improper diet, and medication etc. The causes vary from person to person. Well, it can be quite a disturbing scene as you find it difficult to comb or style your dry hair. Some people might have used various home remedies or products but these things take time to work.  Therefore, it is important to take good care of your dry and damaged hair before it gets worsens.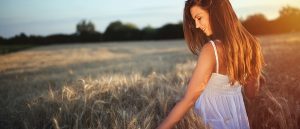 Here are some things that you should follow in the process of managing your hair:
 Use Natural Hair Care Products
Use of natural hair products for dry hair is the best solution. Their shampoos and conditioners are solely made up of organic materials and are free from chemicals and synthetics. Natural products will keep your scalp away from chemicals and also ensures that your hair will go through a deep cleansing.
Oil your Hair
Regular oiling is very important to maintain the nourishment of hair.  Most women do not like to oil often. But it is required not every day but frequently to give strength to your dry and brittle hair.
Do not wash often
When you shampoo on daily basis, it makes the hair more dry and brittle because the natural oils produced in the scalp are lost. Make a routine of washing your hair two or three times a week to avoid more damage.
Dry Naturally
Well, now it is the time to avoid excessive use of styling tools. There is no doubt that blow dryers and other heating tools give instant and best results, but can cause permanent damage to your hair.
So do not worry about your dry and damaged hair, instead, start taking care of them by using natural hair products and avoid or add some things to your hair routine.
You can get the best natural hair care products with Elita Hair. It is a well-known name for providing organic shampoos, conditioners, serums and all other required hair products.