Shampooing, oiling, and conditioning are some of the important things which are needed for care and maintenance of healthy hair. But due to the busy routine, people hardly afford the time to spend on managing their hair. These days market is flooded with numerous hair products and is hard to make the right choice. A wrong choice of shampoo can make the hair further damaged. Therefore, choosing the chemical free shampoo is very important to maintain the beauty of your hair.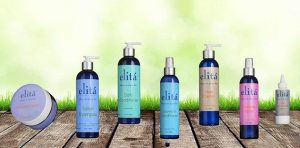 Natural hair care products are gaining popularity these days. Due to their numerous merits, people of every age are switching to natural products. Regular use of natural shampoo and conditioner gives a number of positive results both to your hair and scalp. People who are not facing or do not want to face any hair problem in the future should know some basic merits of organic hair products.
Benefits of using natural hair products:
If you wash your hair frequently then opting natural shampoo and conditioner is the best idea.
The quality of the natural products offers a natural hair treatment without harming the hair.
Natural shampoos contain ingredients of natural plant and herbs.
The proteins used in them helps in the growth of lost hair.
Natural products are eco-friendly and do not harm the environment in any way.
These shampoos and oils are enriched with vitamin E.
These products boost new hair growth by stimulating the follicles of hair.
They maintain the shine and volume.
The natural products are non –allergenic which makes them suitable for any type of hair and skin.
Using natural shampoos and conditioners will not take away the protective oils from your scalp.
They give a mild effect to the hair.
You can maintain your hair without the fear of exposing it to the harmful chemicals.
The benefits of using natural hair products have no limit and the one who is looking for nourished and healthy hair should switch to the natural products.
Elita Hair Beverly Hills is a reputed name for providing chemical free and natural shampoos and conditioners. Use of their hair products will protect your hair from any kind of damage and make them more beautiful.