When it comes to hairstyles, ladies with the curly type struggle to find a style. Wavy hair has numerous ideas that let you look stylish and attractive for any occasion. Many people with wavy locks often desire straight type, but even the wavy type looks stylish and it gives you a bouncy look. It can enhance your personality as well.
Our hair style certainly plays a significant role in making our appearance mind blowing. So, if you are seeking to look good then it is the most important factor that must be taken into account. Nowadays, wavy hair trend is in fashion especially for girls, which certainly tends to change your present appearance and gives an outstanding result. Such style is said to be having a dry tendency.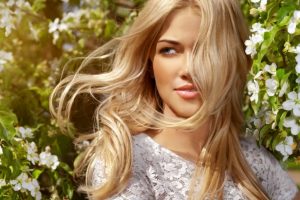 Today, there are enormous different types of hair products for wavy hair in the market, so you can easily able to find varieties of products. Nowadays, an enormous range of natural hair care products for dry hair like natural creams and lotions are available that are offering great cares for such demanding type requirements to make them smooth and shiny.
Before buying any products for curly hair care, the first thing that you should consider is the type of the curls that you have. Soft and big waves often need different types of care as compared with frizzy and unmanageable curls. Moreover, wavy locks tend to be thin, soft and wonderful. So, you need to get different types of professional hair maintenance products to keep it healthy and charming. You also need to put your great efforts to make them soft, swanky, and well-shaped waves. In addition, you are advised to purchase very mild natural shampoo with conditioners if you have very frizzed, dry, and ringlets.
Making a proper routine to dry them is also vital. While washing them, you are suggested to apply conditioner gently around the surface and then rinse them properly. Buy all natural hair products from Elita and keep the softness and bouncy texture alive.